Logistics and transportation sector is one of the most important sectors that contributes about 10 percent of the GDP of most of the countries. It also employs millions of people for whom finding a job anywhere else would be a tough nut to crack due to the lack of education and/or skills. So, it sees no shortage of manpower like other sectors. Thanks to the same reasons, the logistics, and transportation sector is a cash-heavy sector too. So, when you think of a logistics and transportation mobile app development, you must include certain features.
Logistics And Transportation Mobile App Development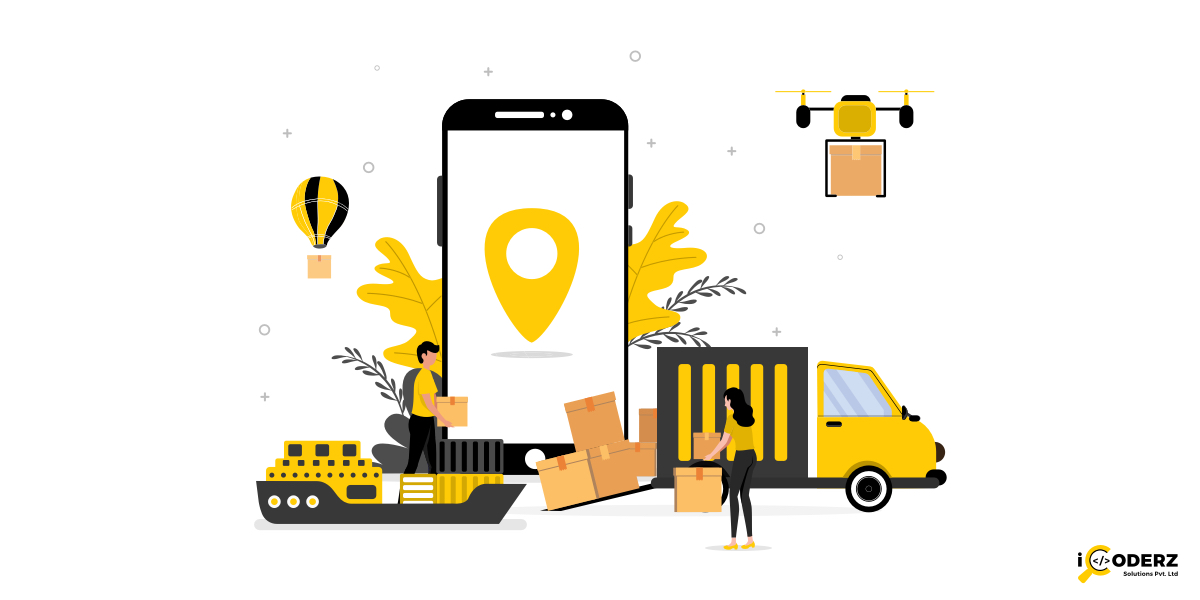 As technology is touching all the spheres of our lives, it has also affected the logistics & transportation sector and in the deepest way possible. Now, most of the logistics and transportation service providers use computers and smartphones to run their business. They do everything from booking and dispatching to tracking and delivering with the help of computers and smartphones. So, when a logistics and transportation mobile app development company develops a mobile app, website or software, it has to reckon the distinguishing characteristics and requirements of this sector. What are they? Let's list them one by one.

Simplicity of Use
As mentioned earlier, all sorts of people work in this sector. They may not share the same level of expertise required to use and operate complex mobile apps. Thanks to popular social media platforms such as Facebook, Twitter, Instagram and TikTok, all of them have got used to smartphones. They know the basics so the logistics and transportation mobile app development should be in that line.
It should look clean and simple. If it is a bit cluttered or complex, they would not care to use or discover the mobile app. As a result, it will ruin the entire purpose of software/website/mobile app development. Don't forget to include minimum functions as more functions will add to the complexity of user interface and user experience UI/UX. So the minimalistic approach and clarity are a must for any logistics and transportation mobile app development.
Barcode/QR Code Scanner
Typing a lot of data is not a good experience, especially over smartphones. Most of the time, people avoid typing if they can use emojis or audio. If someone has to type a lot as a part of his job, it will be even more boring affair. So, they always look for an easier alternative.
Take, for example, when a driver goes out with a container. He will hate to enter the long string of alphanumeric digits of the container's identification number even once. Or, the delivery boy will dislike entering parcel number or order number every time he delivers a parcel to someone. It will slow down the process and add to the stress of the worker. If a simple feature of barcode scanning or QR code scanning can be incorporated during logistics and transportation mobile app development, it will make their job completely easy.
Real-time GPS Tracking
It is indeed imperative for the fleet owner or manager to know the exact location of their cargo or vehicle. If they don't know where it is at any given moment of time, it can lead to increased overhead and decreased productivity. They have to put their foot down in this matter and real-time GPS tracking can help them a lot.
As all the smartphones and most of the feature phones are now equipped with GPS capabilities. Most of the mobile app development companies leverage it whenever real-time tracking is a part of their project. A logistics and transportation mobile app development company can easily replicate it. The way on-demand food delivery mobile apps Seamless, GrubHub or Doordash shows the real-time GPS location of the order, a logistics and transportation company can track the location of their cargo or vehicle. So, this is one of the must-have features. It also brings in the much-needed transparency.

Push Notifications
Push notifications are a great way of increasing user attention. It notifies the user about something instantaneously. 5 out of 10 times, users read and click those notifications. Effective usage of push notification can increase user engagement by manifolds.
On the other hand, when you have a mobile app based on the 'Uber for X' model, you must have that feature in your mobile app. Take, for example, Uber itself. It connects drivers and passengers in real-time. This is possible only because of push notifications. It notifies the drivers instantaneously about the requirement of a ride around his location. All the active drivers of that are also notified. The one who responds to the push notification the earliest gets the job.
The same thing can happen in the logistics and transportation mobile app development when you have the Uber for X model.
Work History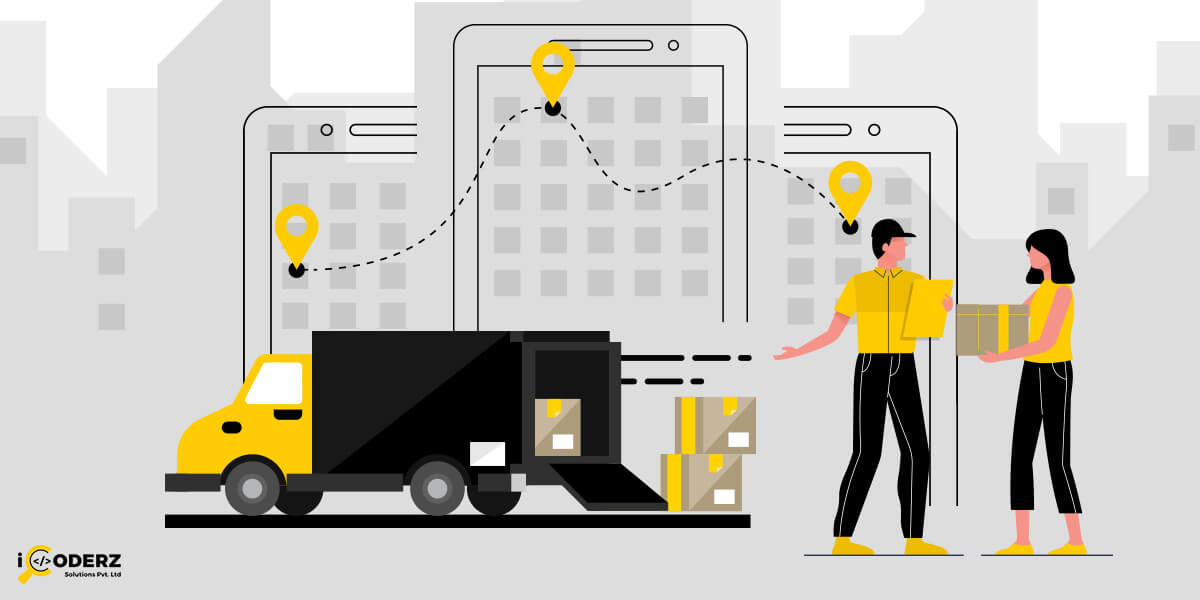 Who doesn't love payday? We all like to know when we will be paid and how much, especially when we are paid per work. Freelancers need to keep a constant eye on their earning in the Uber for X model. If yours is the same business model, your logistics and transportation mobile app development must include the feature of work history as well as the payment history. It will make the matter transparent for all.
I addition, the freelancer will be able to keep an eye on his earning and optimize it with more efforts. So, work history and payment history must be there in the logistics and transportation of mobile app development.

Final Thoughts
If you are thinking about logistics and transportation mobile app development, your search for the best and most experienced company ends with iCoderz Solutions.
iCoderz Solutions seats proudly among the group of industry-leading, full stack mobile app development, and web development companies. With an experience of over a decade, we have grown with bounds and leaps and delivered more than 500 mobile apps and websites successfully. Our satisfied clientele is spread across the globe with a really high retention ration. We have readymade solutions for logistics and transportation mobile app development. Contact us to know more and have your dream project up and running at once!
Our Popular Solutions