Whenever you think about an On Demand Doctor App development, the first thing that comes to your mind is: How much does it cost to develop an On Demand Doctor App? Of course, you are right because budget matters the most for any business. But, any mobile app development company will ask you a few questions before quoting you. Do you know why?
Building A Mobile App Is Just Like Building Your Own Home
Forget the mobile app development for a moment and think of building your own home. There will be many things you will need to decide before building it.
You must decide the location based on your requirement. You may want a school and a grocery store nearby. Or, you may want your workplace and entertainment options within your walking distance.

Then you may want to decide whether you want a flat or a house. Also, how big should it be? How many bedrooms and bathrooms will be there? How much parking space do you require?

Then, you will need to work out the finer details like the usage of material, furniture, paints and tapestries, and sanitary ware and so on and so forth.

And, while deciding everything, you constantly need to keep an eye your budget and timeline as well.
Well, mobile app development is not so different. Instead of building a physical thing, you are getting a software developed. The rest of the decision-making process is mostly the same. The questions will be —
Who do you want the app for?

What do you want to be included in your app?
Without knowing answers to these questions, nobody will quote you.
Why Do You Need An On Demand Doctor App And Healthcare App?
First of all, you need to answer this question because there are many possible answers. Do you want your patients to be able to consult you virtually by a video call anytime anywhere through Doctor Consultation App? Or, do you simply want to quicken the OPD queue by a simple Doctor Appointment Booking App? Else, do you want to create an Uber-like health and fitness app through which patients can demand emergency consultation wherever and whenever they want? Or, do you want an all-encompassing On Demand Doctor App that can connect patients, doctors, clinics, hospitals, hospices, healthcare staff, pharmacies, and laboratories?
Who Do You Want The Healthcare App For?
This question is equally important. You have to decide your target audience considering a couple of factors. First, you have to look into the technical aspect of the operating system. Do you want your On Demand Doctor App for Android OS or for iOS OS or two individual apps for both? Or, do you want a hybrid cross-platform mobile app development that works on both the platforms? You can hire and Android App Development Company or an iOS app developer or a hybrid app developer, based on your need.
On the less technical side, you have to think if you want all the users viz. patients, doctors, clinics, hospitals, healthcare staff, pharmacies and laboratories using the same healthcare app? Or do you want an individual app for patients, an app for doctors, an app for healthcare staff and those apps are interlinked through an admin portal? You have to hire a full stack website and mobile app development company if you want these things.
What Do You Want To Be Included In Your App?
Then you have to calibrate the finer details. You have to decide which features you want to include in you On Demand Doctor App. There will be certain common features and there will be certain user-specific features as well.
Features For Patients
There have been certain features for patients such as —
Registration and Login

Registration of Insurance and Credit-Card Details

Health Records

GPS based 'Doctors Around Me' Features

Requesting Consultation

Booking Appointment

Canceling Appointment

Virtual Consultation

Consultation History

Payment History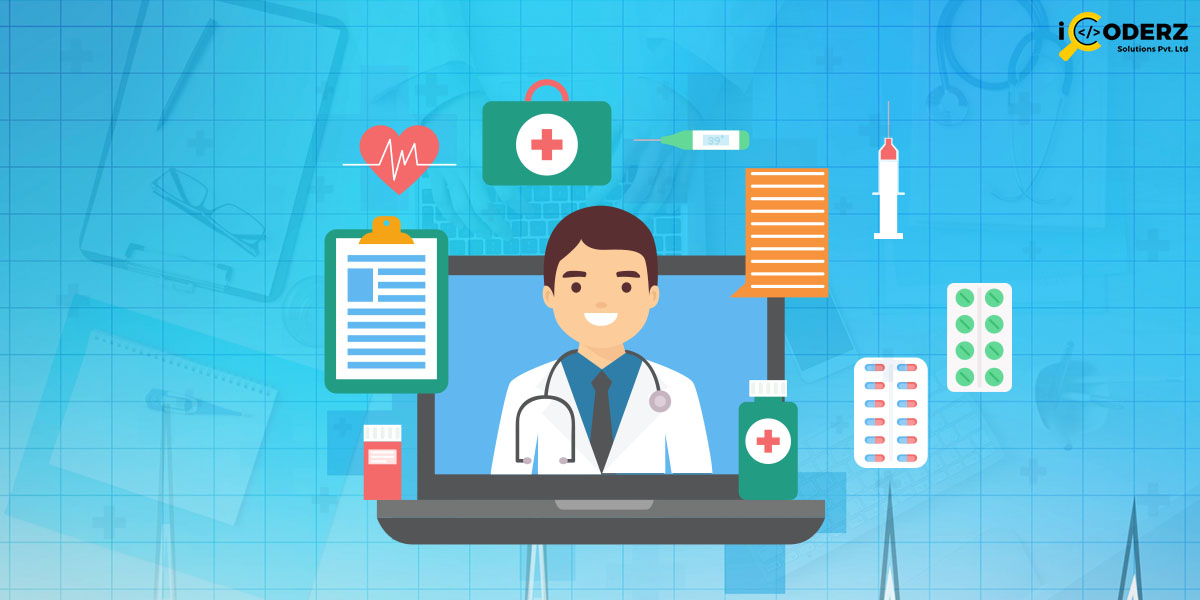 Features For Doctors
Doctors will demand certain features —
Registration & Login

Setting Timing & Availability

Database of Patients

Health Records of Patients

Accepting or Rejecting Consultation Requests

Prescription Generation

Staff Management

Payment History

Withdrawal To Bank Account

Point-To-Point Navigation
How Much Does It Cost To Develop An On Demand Doctor App And Healthcare App?
Contact an iOS App Development Company or a Mobile App Development Company and they will ask you all the questions mentioned above. Then you can layout your timeline and budget limits. There are mobile app development companies all over the world. They charge clients with regards to their local legislation and availability of talent pool. They normally charge like —
• $50 to $300 per hour if they are based in US-based or Canada.
• $50 to $200 per hour if they are based in UK or Western Europeans or Australia.
• $30 to $150 per hour if they are based in East Europe.
• $10 to $80 per hour if they are based in India.
iCoderz Solutions Pvt. Ltd.
iCoderz Solutions Pvt. Ltd. Is full stack website and mobile app development company. We have developed 400+ iOS and Android mobile apps and 100+ custom dynamic websites in the past 9 years. iCoderz have 300+ satisfied clients with a high retention ratio. iCoderz have readymade On Demand Doctor App solutions. We can quickly customize them according to your requirement and deliver the product well within your budget and timeline. Get in touch with us now to see a demonstration, get a quote and have your Minimum Viable Product (MVP) up and running in a blink.
➻ On-Demand Food Delivery App Development Solution
➻ Build your unique Grocery Delivery Mobile App
➻ How to Develop Healthcare App for Booking Doctor Appointments?