Mobile application development has reached another level. Most of us are 90% dependent on mobile apps. Don't believe it?
Let us take a scenario, for example:
You have an important meeting in the morning around 8.30 AM. You keep an alarm on your phone for 6.30 AM, so that you can reach your office on time. You hit the snooze button for too many times and eventually, you are waking up at 7.30 AM.
The same day your car has a puncture in the rear wheel. You open your mobile phone and book a taxi via Uber or Ola. You finally manage to hit your office premises at 8.15 AM and then your Google calendar reminder rings on your phone for the meeting.
Making lives easy!
Do you even realize that our lifestyle is dependent on mobile applications? This is exactly when we should thank the amazing and creative mobile application developers that have made our lives easier and better. And of course, the mobile application development companies as well.
Mobile Application Development
Earlier, there were limited options for developing an application. Limited options for the framework, I meant. But today, there is n number of frameworks to choose from that make mobile application development both cost-friendly and simplified.
Hiring a mobile developer was creative as well as a difficult task a decade ago. Today, you can hire a mobile developer easily as the increasing mobile application development employments have inspired students to select app development as a career.
Top Mobile Application Development Frameworks
When we say 2020, the whole new world is expecting a lot more technological transformation and invention in the digital industry. With this blog, we are going to share the top mobile apps development framework that had great demand in 2019 and the same is to be followed in 2020.
React Native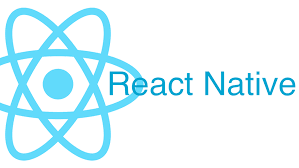 React Native is a Facebook product that was introduced in the year 2015. For creating and designing the captive and cross-platform mobile application solutions, React Native is the developer's favourite.
Helping the developers to cherish the native experience with little effort and more creativity, React Native mobile application development is the future of the application development frameworks. It has rocked with its limitless capabilities in the past many years and is expected to grow huge in 2020.
Flutter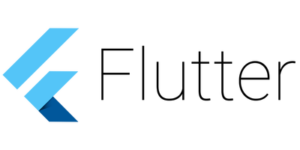 Developers who love coding to be done within less amount of time prefer 'Flutter mobile application development'. Flutter is more like a software package than a mere application development framework.
Flutter is also well-known for designing cross-platform mobile application development with flexible UI and native performance. 2019 had thrown great light on this application development as a whole, and in 2020, it is expected to grow huge and resourceful.
Ionic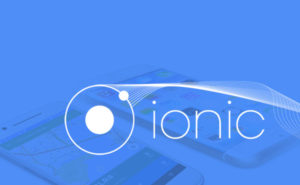 Ionic beats every other mobile application development framework in terms of UI. The UI elements of Ionic application development, including the action sheets, filters, navigation menu and tab bars are simply flawless and appreciable.
It is also a cross-platform application development framework, apart from being easy and independent. For sure, 2020 has a promising future for the developers who hold their expertise in Ionic mobile apps development framework.
Adobe PhoneGap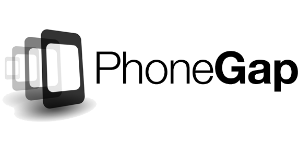 Nitobi originally built PhoneGap and the Adobe purchased rights over Nitobi in the year 2011. PhoneGap mobile application development framework is ruling the development industry for a pretty long time.
It is the only framework that supports using the smartphone hardware elements, including the storage, camera, GPS and Phonebook. Because it has no hardware limitations, it stays promising for the coming years as well.
Sencha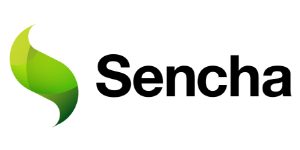 The combination of modern web technologies with JavaScript and HTML makes SENCHA one of the promising application development frameworks for 2020. It holds an extensive API and has a huge library of UI components.
Key Notes
The above are the top mobile application development frameworks according to our survey for 2020. Many other mobile application development frameworks are still the developer's favourite like Xamarin, Corona, JQuery, Intel XDK, Mobile Angular UI, Appcelerator Titanium, Framework 7, etc.
iCoderz Solutions is one of the best platforms to choose for developing any of these mobile application development frameworks. We have a creative and intelligent team of developers to give shape to your application development needs.
---
---