With the benefit of mobile apps and websites, the internet has made human life a lot simpler and comfortable. In just some simple steps, we can do everything online from reservation to buying clothes to grocery shopping.
Groceries have always played an essential role in human existence. It the bare necessity of daily life. While everyone is busy in his or her daily grind, it is quite not possible to give time to grocery shopping. Moreover buying groceries in stores can be a tedious thing for many people. It is hard to find of list of the supermarket and to wait in line for billing.
To cope with that online grocery market has been introduced to us.  It is simple to use and works like any other online application. Online shopping has rapidly expanded its business in India in the last few years.
The online grocery-shopping app takes another step in the technology business to make people work easy. This exciting development brings the whole buying experience within the hand in very few taps. Online shopping allows people to save more time and experience something new with the help of the internet without moving a bit from their comfortable corner.
Best online grocery shopping application
Online Shopping applications help people to buy groceries online using a mobile app by sitting anywhere in Bangalore, Mumbai, Delhi, Hyderabad, Pune, and Chennai. The ordered grocery will be delivered at the doorstep of the buyer. Shopping app also offers different payment methods for a user to make the payout. The whole mechanism is smooth, timesaving, and stress-free.
Below are the most popular ten online grocery applications we looked in 2022, and we will continue to watch in 2023
BIG BASKET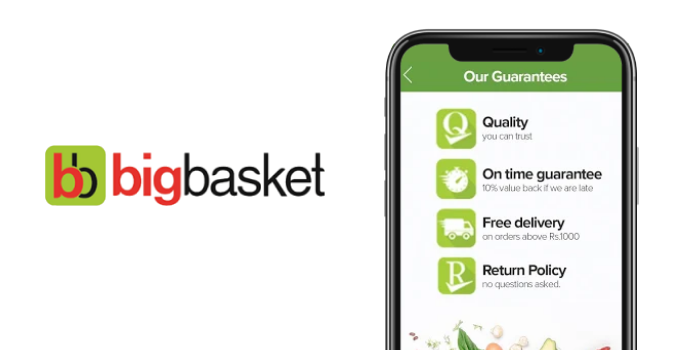 Do you know, Bigbasket is India's first extensive on-demand grocery delivery app. It brings the whole grocery and supermarket at our fingertips. The application has introductory deals for new subscribers and many offers for its regular users.
Big Basket has always delivered its best to its customers, including selling fresh vegetables, fruits and dairy products. It also collaborated with top brands to sell all products online from the grocery shop.  Bigbasket also offers a refund of 10 per cent if the order does not reach you within the specified time. Bigbasket is accessible in seven native languages. It is also working for the people in more than twenty towns in India.
It is available for both iOS and Android users.
GROFERS
Grofers is one of India's leading grocery shopping applications. The Grofers ' mobile app and website helps users place grocery orders online with the utmost ease. Like Big Basket, Grofers is also operating in more than 20 cities, with all top cities in India. In tier-2 locations, the company has extended its business. Grofers are offering hundreds of products in their platforms for online shopping in India, from grains, dairy, snacks, cookies to many other everyday food items in the food business. The business brings the product to your doorsteps after you have successfully placed the order with them. Grofers signing in process is super easy, and it offers multiple payment options while making a payout. Grofers, which is available in more than six different languages, is rated as best online grocery shopping in Mumbai, Delhi, Chennai, Bangalore, and other major cities.
It is available for both iOS and Android users.
AMAZON PANTRY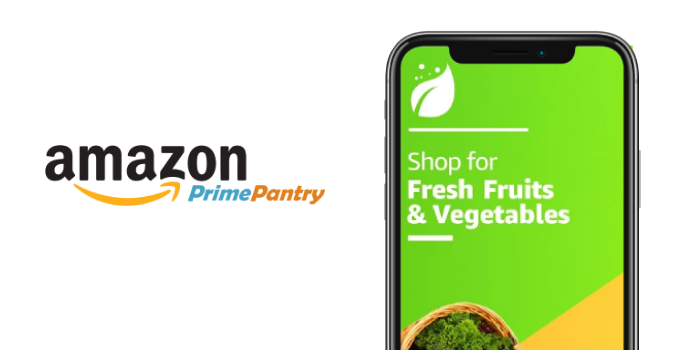 As Amazon Pantry, the largest e-commerce giant in the world, Amazon started its online grocery business in India. The section is accessible on their website and app for Indian users. After the US, India is Amazon's largest e-commerce customer, and the company launches an online grocery business in the country to compete with its competitors in India. Amazon Pantry has reached out to its customers in a short period with millions of users shopping online using their website. Amazon has already begun to draw massive attention from Indian consumers in its grocery service with exclusive deals on specific brand items. The shipping rates are relatively low as compared with other applications, and that makes this app the popular choice of the user.
It is available for both iOS and Android users.
NATURE'S BASKET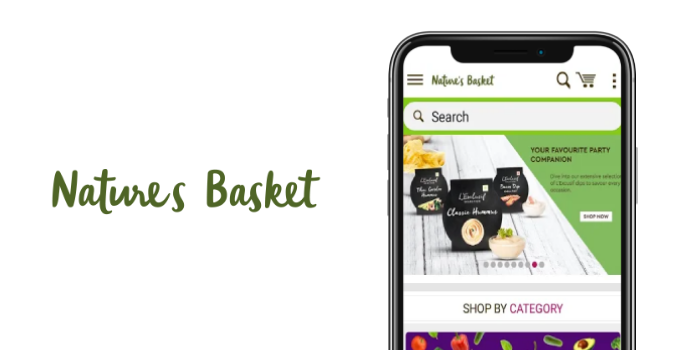 Godrej Nature's Basket launched its standalone grocery store in 2005 as a revolutionary food hub in India, and since then it has never looked back. Gradually after ruling for almost a decade in the offline market, Godrej Nature's Basket decided to enter the online business. With the help of technological advancement of the Internet and mobile phones, Godrej launched its online grocery application on both iOS and android platforms. Godrej keeps its users intact by giving regular discounts and multiple offers.
The online grocery shopping service from Godrej is currently available only in Delhi, Mumbai, and Bangalore, Hyderabad, and Pune specificities. With the company's online sale continually improving, Nature's Basket is likely to expand its market in other Indian cities.
RELIANCE SMART
Reliance Smart, the famous supermarket retail chain in India, is planning to expand its online grocery business in selective cities apart from only operating in Mumbai, Pune, Hyderabad, and Bangalore.
Reliance smart delivers more than thousands of products on its website under different categories. With more than a hundred offline stores operating in multiple cities, Reliance Smart is expected to start its online grocery app service in India anytime soon. There is currently no mobile app available with Reliance Smart for online shopping.
Are you looking for a grocery app development company?
Are you trying to expand your business? Are you trying to bring your business on board? Are you looking for a grocery app development company? If yes, then your search ends here.
We at ICODERZ provide on-demand grocery delivery app services in Android and iOS platform with an end-to-end solution. Our grocery app mirrors all the facilities of an offline store: a list of products, prices, shopping cart, check out and delivery at doorsteps.
Doesn't it sound like a win-win solution for customers and businesses alike?
So what are you waiting for? Feel free to register your queries with us. We will be happy to assist you.
Please check our previous blog: Top Mobile App Development Framework In 2020
We would request you to spare a few minutes and take a tour of our sister company: DeOnDe.
---