The tech world is always fascinated with Apple Inc and whatever they do. On the other hand, Apple Inc keeps everything behind iron walls to make the game more interesting. That is the reason we always hear plenty of rumors about Apple's upcoming hardware and software. The recent rumors about Cupertino are that of iOS 13 for iPhone, iPad and iPod Touch.
And it is about time that we hear about it something because that is the normal cycle. Every year, Apple declares the new iOS at its annual Worldwide Developers Conference (WWDC) in June. So it is quite natural that we hear about it a couple of months ago.
iOS 13 is already under development at Apple's headquarters and we don't know much about it yet but this is what we expect from iOS 13.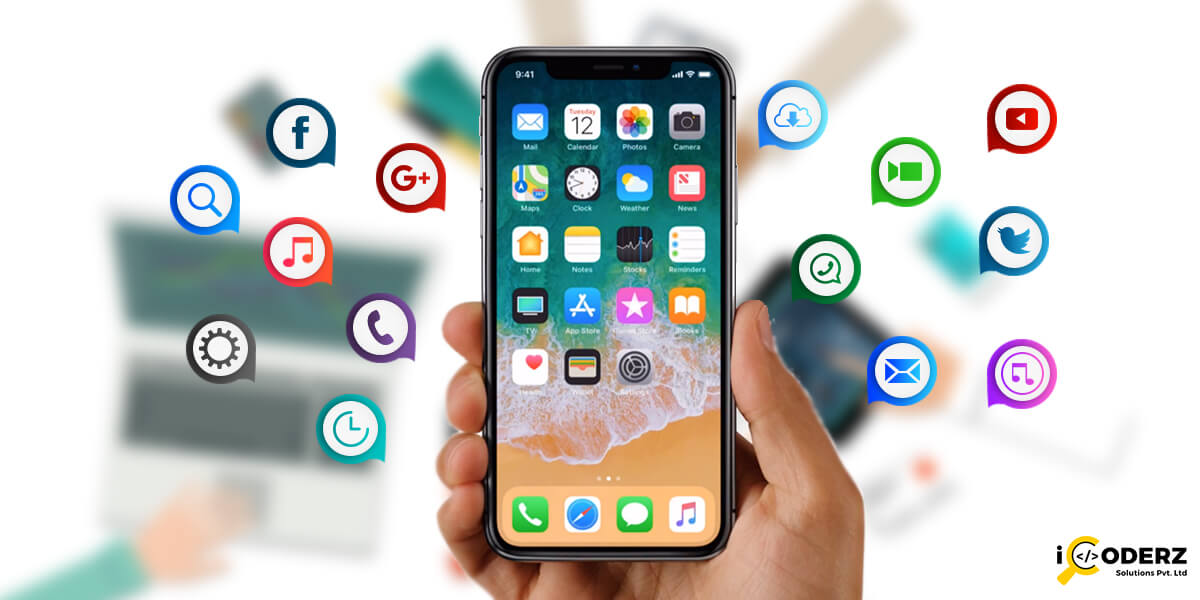 System-Wide Dark Mode
Most of the Mac Users hailed the Dark Mode that came with MacOS Mojave. It's an optional mode, easy on eyes and resources and very good for night time. What else a user could ask for?
Now we expect the same thing to come to iPhones and iPads with iOS 13. A system-wide dark mode will do wonders. It will consume less battery as it won't have to illuminate plenty of pixels of the screen. As a result, it will also be easy on resources and eyes and it will improve accessibility.
How Wearables Are Redefining Health & Fitness Industry: An Interesting IoT Development Sag
Multiple Windows Of The Same App
Safari browser has been allowing to open two tabs side by side for some time now in iPads. Now, Apple may introduce the same feature using which users will be able to launch multiple documents within the same app side by side. Not an earth-shattering feature but will be very helpful, especially to the users of devices with larger screens.
Home Screen Redesign
Ever since 2007, when Apple launched the first ever iPhone with iOS 1, the Home Screen has remained the same. Now we are talking about iOS 13 so it is about time it sees some meaningful and useful changes. Don't get me wrong. There is nothing wrong with the existing Home Screen but 13 years is an eternity in the digital world and things should change to keep the game interesting.
Improved Files App
Before the Files app was available on iOS, because of the absence of a file explorer, users really had a tough time dealing with various files exclusively associated with different mobile apps. Files app changed that in a good way. So iOS 13 users will be delighted with any improvements in Files.
Better Mail App
Basic as it is, the Mail app of the iOS serves its purpose well enough. Just like Gmail, the Mail app may automatically categorize messages in categories like Important, Shopping, Marketing, Travel, et cetera. It can have a feature similar to Snooze or Read Later too.
New Emojis in iOS 13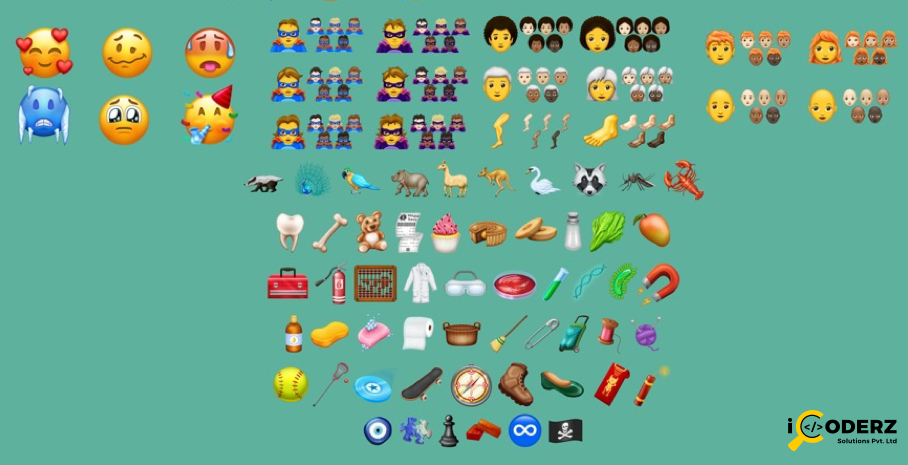 The Unicode Consortium has decided upon the characters that they will add to emoji standard. For example, we will see the otter, orangutan, sloth, flamingo, waffle, ice cubes, snorkel, falafel, juice box, white heart and people holding hands. Our guess is that these emojis won't be a part of the initial release of iOS 13 but they will include them in one of the updates.
Cross-Platform iOS and Mac Apps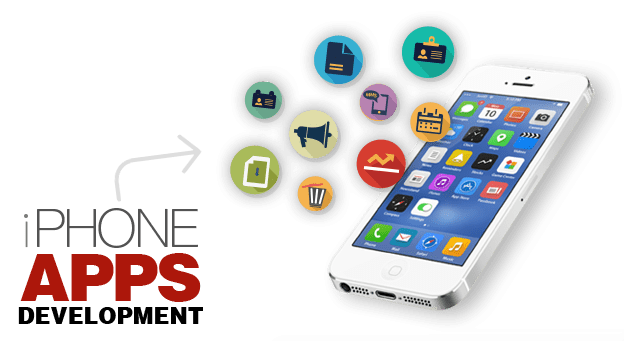 Mobile app developers have dreamt long for a cross-platform mobile app development that works on all the platform viz: iOS, Android, Mac, Windows, and Linux. It's not going to happen anytime soon but there is some progress in that direction. We have SDKs like Flutter and React Native, which enable developers to run their single app on both the mobile platforms.
Apple has also taken a noteworthy step in that direction by introducing a framework with MacOS Mojave that enables developers to run a single app on iOS as well as MacOS. Using that framework, they have brought iOS apps such as Stocks, Voice Memos and Home to the MacOS. Now there is a real possibility that they will let developers do the same in iOS 13. How wonderful it will be if everything pans out!
Added Gestures in iOS 13
iOS already has certain gestures that users can use to perform certain tasks quickly. iOS 13 may add a few more in the list. Devices with bigger screens such as iPad will gain maximum out of this addition.
Updated Volume HUD
How many time have you wished the quick disappearance of Volume Heads-Up Display (HUD)? It is quite obtrusive, isn't it? Well, iOS 13 will finally bid farewell to it and introduce a non-obtrusive sort of volume indicator.
Merging of Find Friends And Find iPhone
You may have rarely used Find Friends or Find iPhone app that comes installed on the device. Both of them used the GPS capability of the iPhone to locate a friend or a phone. Apple will merge both of them in a single app. It makes a lot of sense as essentially both the apps provide the same functionality. It will also include a Find Network feature and something to track your other non-iOS devices. Apple will launch a Tile – like hardware that they have dubbed Tag. One can attach the Tag with anything and trace its whereabouts sophisticatedly using the new mobile app.
News+, Apple TV And Few Other Things of iOS 13
Recently, Apple has announced News+ and Apple TV services that will offer digital magazines and video content, respectively. For that, we may not have to wait as long as the launch of iOS 13. It may land in our iPhones sooner.
A better font management system, more intelligent Siri, improved Safari browser, 6 seconds of Live Photos in place of 3 seconds and a fresh UI of Reminders app is also on the cards. Let's see which of them will make it to the final version of iOS 13.
5 Technology Trends That Will Transform the Retail Business in 2019
Schedule And Supported Devices
The preview of iOS 13 will see the light of the Sun during WWDC 2019 and we will receive this update during September 2019, as usual, along with fresh devices.
Apple has an illustrative history of supporting their devices for a long time. They still support iPhone 5S that was launched back in 2013. They may remove the entire 5 series from the list of supported devices this year but they will still keep supporting all the iPhones launched after iPhone 5S. That means it will not hit the iOS app developers hard.
In The End
iCoderz Solutions is a full stack iOS app development company. In reality, we are a full stack mobile app development company as well as web development company. We have creative teams for iOS app development, Android app development, and web development. Our iOS app developers have developed some truly wonderful apps whose count is in three figures. If you are thinking about iOS app development, contact us now to have a quality product at a bargain price.
---
Unique Mobile App Ideas For Startups To Hit The Bullseye: Top 4 Directions To Explore
iOS Mobile App Development: How Apple Keeps Pushing Boundaries
iOS App Development: How Does iOS First Approach Pay For Itself?