Online dating application refers to the online dating service presented through the mobile phone application. A smartphone user can take advantage of the service to users. The working of the application can simplify and speed the process of finding potential dating partners. You can do chatting and flirting with the opposite gender and involve romance in it at the online dating application. The popularity of dating apps is increasing with dating application development in recent times.
Whether you like or dislike online dating services, the applications provide an excellent chance to find a life partner. You can meet and connect with like-minded people, and it can have more than offset the potential cost in their use. Don't be shy to say that you are met with life partners at the dating application. It can spice up your love story and provide more chances to find the correct soulmate at the online application.
Which are the top 10 dating apps in the world?
The following are the top 10 dating apps available in the world where you can meet your soul mate and like-minded people. These apps are some of the best digital romance startups helping you believe that everything is possible in the world with technology and innovation.
Here is an infographic that shares the top most downloaded dating apps globally as per 2019 by Statista.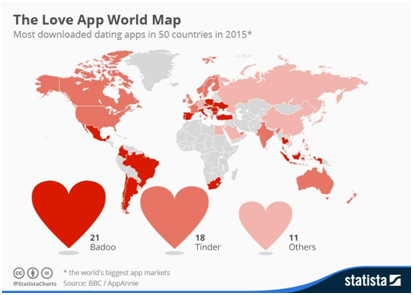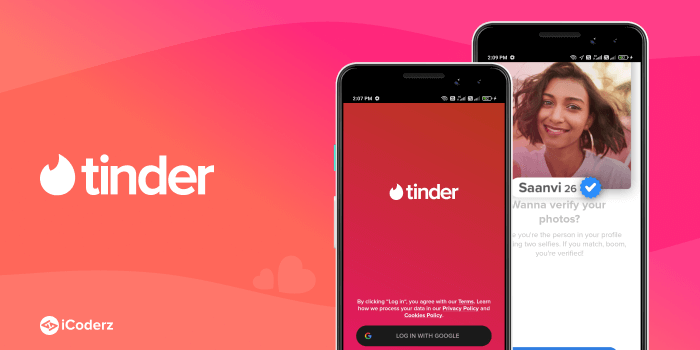 Tinder is the most popular dating application available on an online platform. There is an option of swiping left or right to accept or ignore the dating request. Both boys and girls can create their accounts at the application to find a life partner. Tinder has reported an audience reach of 7.86 million users in the United States.
It is making it the most popular online dating application. Everyone can use the application whether they are a single or senior citizen. There are no restrictions on-demand dating app development using the dating application to find a soul mate.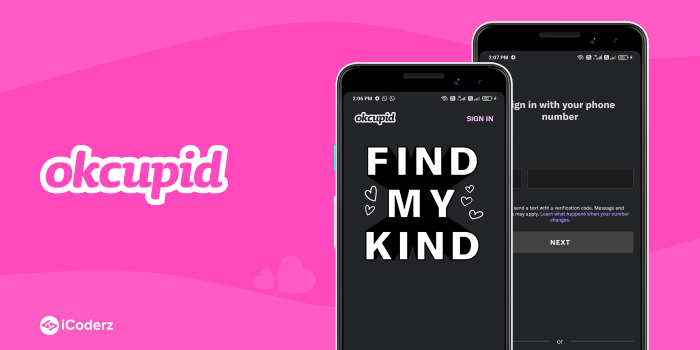 OkCupid is the only dating application that knows you are more than a substance than selfies. The downloading of the application is free for users to make a meaningful connection with the real world. There is a requirement of membership to use the internationally operating online dating and friendship application.
Millions of users download it to find the soul mate as the number has reached over 50 million registered users of the application. Everyone can use the application by filling the membership form.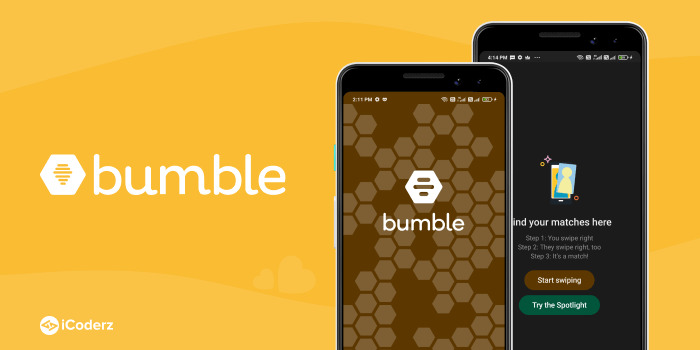 Bumble is most popular to create a meaningful relationship with finding online friends and make purposeful connections. Millions of people have signed up for Bumble to build a strong relationship and to make empowered connections.
The application is facilitating communication between interested users without any problem. It is a dating application for women who want to be empowered and the man who wants to let women make the first move.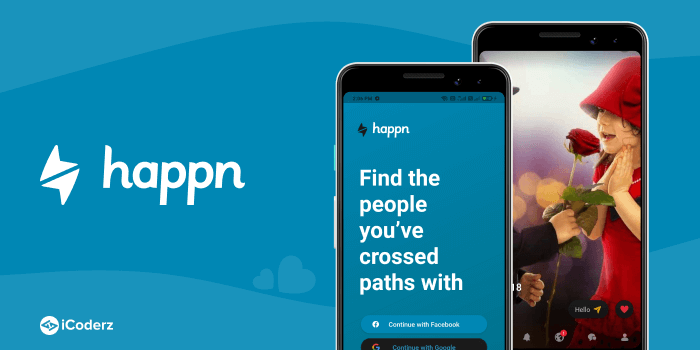 Happen will allow you to discover people with whom you have crossed paths. There is a feature that people can like or dislike you for dating. It is a popular application among youngsters to find their true love.
With over a hundred million members, Happn application will allow you to decide your destiny with the opposite gender. Everyone, whether male, female or from other community can use the application to find a soul mate and have a great life ahead.

Dating is one of the most amazing experiences for humans. Blaxity is another application for couples as well as singles for exploring dating. The platform is suitable for all genders that were searching for their soulmate.
If you want to get information about the dating apps' policies, you can find this on the official page of the dating application. A team of experienced developers has made the application exciting for couples and all genders. Indeed, in online dating apps, Blaxity has got the most excellent features to keep the singles involved in dating. Check more information about the Blaxity dating app here.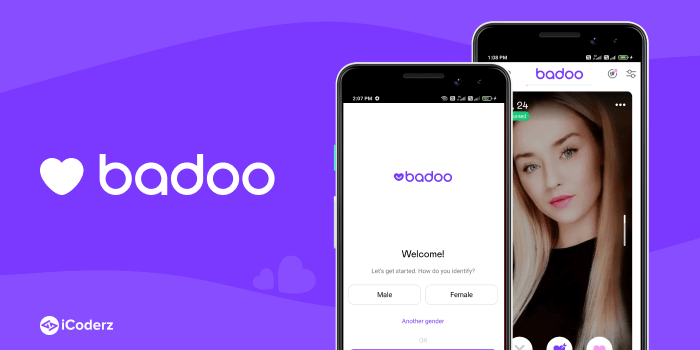 It is an application that allows you to chat and date more than 507 million people. You can join the community and can add friends in your area at the dating application. Badoo is the place where it pays to be real to you.
With 400 million new people joining every day, it is the world's most extensive dating application. It is a meeting place for adults. You can only use the application when you are 18 years old or more. There is a need to become a registered member to find the people to chat and meet.
Here is what makes your upcoming dating app connect and disconnect from the users.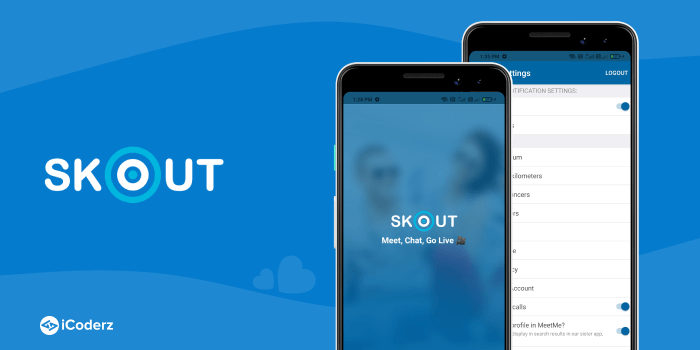 It is a dating application that will allow you to connect with people no matter where you are. You can instantly meet people around the world who are broadcasting their self-life at the application.
Skout was one of the first dating and mobile people applications to meet soul mates. With a global network for meeting new people, you can expand your social circle anytime and anywhere. Millions of people are using the application without any restrictions.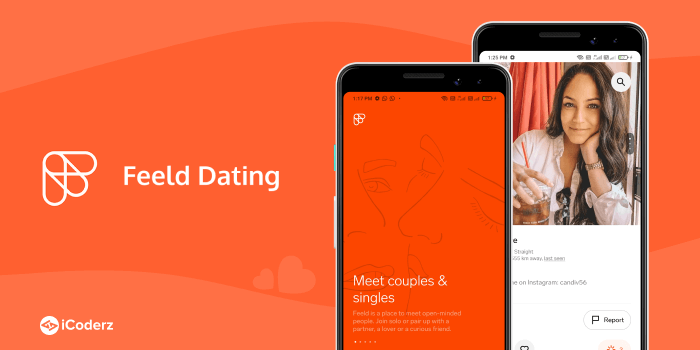 One of the largest open-minded communities worldwide allows you to choose the application. There are more than 20 plus sexual and gender identities available at the dating application. It is an alternative dating platform for couples and singles and open to all gender identities.
Feeld is a location-based social discovery service application that you can use through your mobile phone to communicate between people.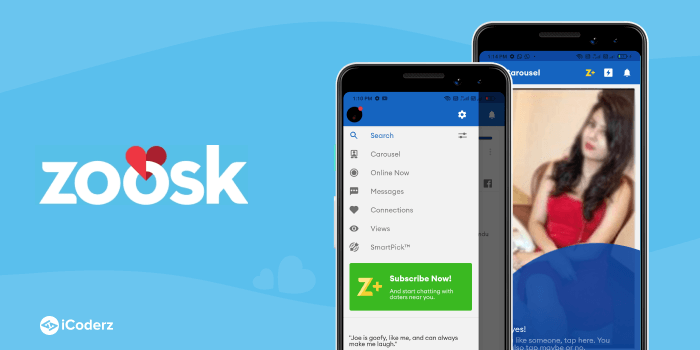 It is a dating application for singles. They can find the perfect match at the platform which simple features available. There is no need to have a membership as it is entirely free to try. Everyone can use the application irrespective of age. It is one of the most trustworthy and the best international platform to meet and date new people, with more than 40 million users.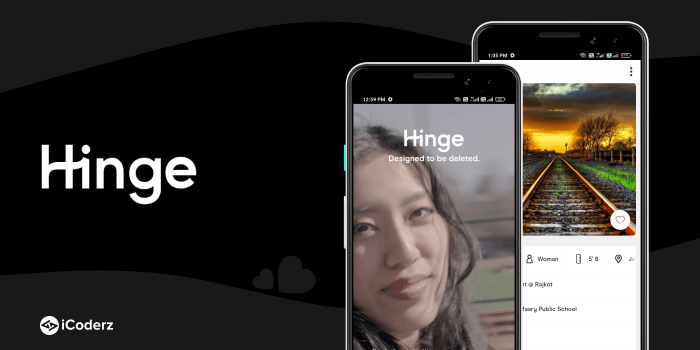 Hinge is a dating application for people who want to get dating apps. You can get a second one available through it with the joining of the members. It is a smartphone dating application and also suitable for iPhone and iPad. Hinge is the dating application that bills itself as the only dating app that emphasizes the long-term connection between the users.
Hire On-Demand Dating App Developers
People can hire developers from the on-demand app development companies to make the dating application because it provides many benefits, including popularity and revenue optimization. iCoderz Solutions is a leading dating app development company. We hold expertise in developing these solutions to attract millions of users for finding the perfect life partner on the internet. Connect with us for getting your romantic digital startup onboard.
Also Read
The Role of Ever Growing Dating Apps Development in the Tech-World
Build Dating Mobile App Like Tinder With iCoderz Solutions
How to Hire a Dedicated Developer for Mobile App Development?