Social media has an abundance of 10-year challenge posts across various platforms. If must have come across such posts and you already know what this is all about. If you are not aware, it is a simple post consisting of a photo of someone in 2009 and in 2019. It showcases how much he has changed.
Some fear that Facebook may use this 10-year challenge to its advantage and equip its AI with better facial recognition capabilities. But we techies always see the world from a different perspective so let's use this occasion to remind ourselves how the technology has changed and evolved in the past 10 years.
Feature Phones Vs Smart Phones
The first iPhone was launched in June 2007 and the first Android phone was launched in September 2008. They initiated the mobile first strategy. But, in 2009, both of them were still very infant platforms. Almost all the people still used to carry a feature phone. The App Store and the Play Store had only a handful of mobile apps. There wasn't enough talent pool for iOS app development and Android app development. All the mobile app development companies were offering top dollars to expert mobile app developers.
Fast forward in 2019, as the 10-year challenge requires, smartphones rule the world. iPhone vs Android phone is a war waged every day and a few people carry feature phones as their back up phones. The best feature phone manufacturer company Nokia's future has already been sealed and now Apple, Google, and Samsung are dominant players in that arena.
Dial-up To LTE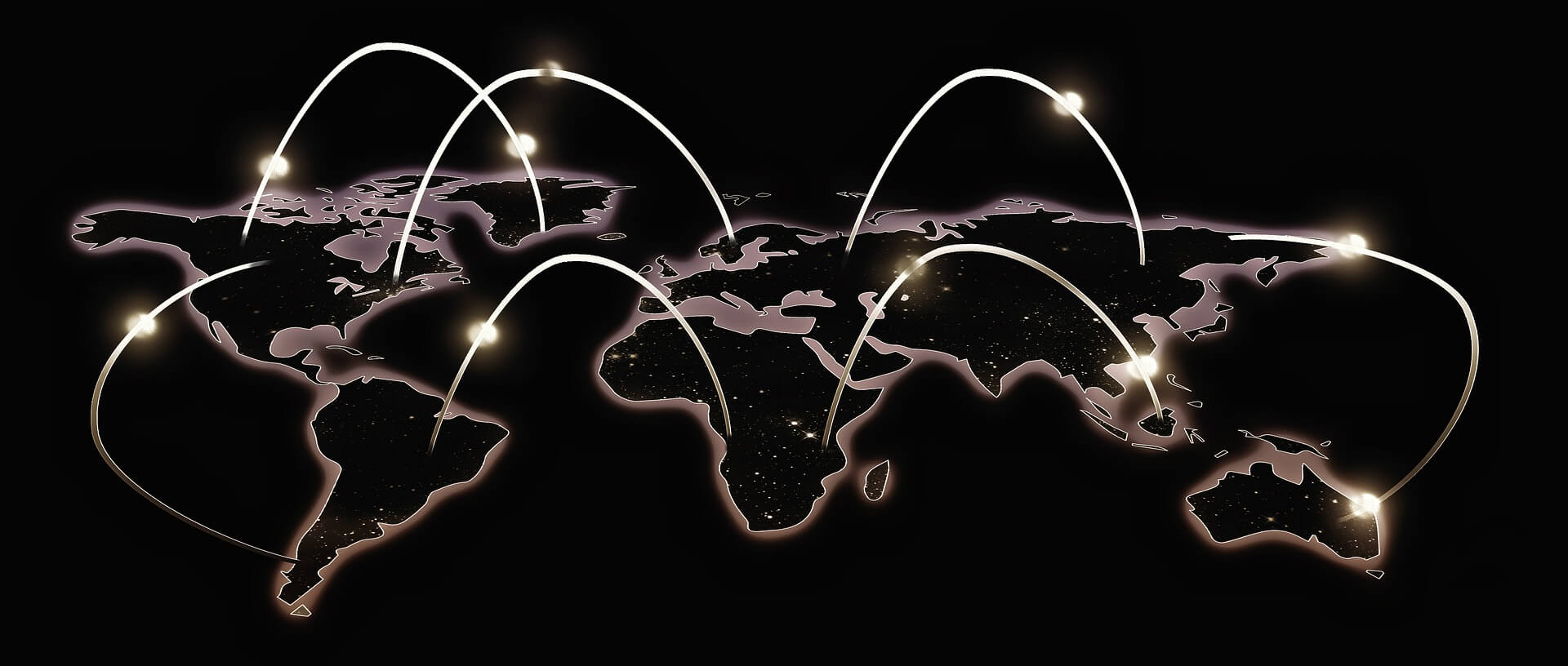 Before the year 2000, the only way for common people to access the internet was a dial-up connection. Both broadband internet and mobile internet were launched around the year 2000. But they were very expensive, comparatively very slow and extremely expensive for common people. By 2009, around 50% of people in the US had adopted the broadband yet mobile internet was still very expensive and comparatively slower.
In 2019, as we look back at 2009 as per the 10-year challenge, we realize that almost nobody uses the dial-up connection. Broadband connection with a WiFi is the defacto standard and with the commercial roll-out of 4G, high-speed internet connectivity is dirt cheap and available to all. More and more people have started relying on mobile internet than the broadband connections.
These two are the two most important changes that have affected us the most in terms of technology. They have ushered in so many changes that we can see every day in our lives.
The Social Media Phenomenon
Social Media was around since 1997 when one of the first social media sites called Six Degrees was launched. In 1998, a notable blogging platform called Open Diaries was also launched. In the 2000s MySpace and LinkedIn gained a lot of momentum. The history of social media wrote a new chapter in 2005 with the launch of YouTube. Facebook and Twitter became available to the public in 2006. In 2009, they were still transforming themselves. Now, in 2019, no one can imagine a world without social media. In fact, the very idea of this blog related to 10-Year Challenge originated on social media. With social media, digital marketing also grew hand in hand. It made all the businesses to adopt digital marketing as their main marketing campaign.
Mobile App Mania
When iPhone first launched, there was no App Store. In fact, it was known as the fancy iPod with a phone and a camera. A year later the App Store was launched with a handful of iOS apps. The same is true for Android apps. Google Play Store (formerly Android Market) had only a handful of mobile apps when it was initially launched in October 2008.
Now they say that there is an app for everything. If you have thought about something, somebody already has developed a mobile app for that. In 2009, there were about 100,000 mobile apps available in Apple's App Store and only 16,000 in Google's Play Store. Take the 10-Year Challenge and the App Store has now more than 2 million mobile apps and Play Store now houses more than 2.1 million mobile apps.
As we know, there are millions of mobile apps with various purpose. One of them is On Demand Deliver Apps. Uber started this revolution in 2009 with the launch of its On Demand Taxi Booking App. It grew so immensely popular and profitable that it now operates in more than 775 cities worldwide. Its valuation is in the north of $100 billion dollars. It has opened the floodgates for various on demand app developments like on demand food delivery app, on demand doctor appointment booking app, on demand truck booking app and on demand service delivery app.
Gaming Out Of Living Rooms
In 2009, Nintendo, X-Box, and PlayStation were the most popular gaming consoles and they used to sit in the living rooms, in front of big screen TVs. With the popularity of mobile apps, plenty of games flooded both the App Store and Play Store. The expert game developers added the social element and the games came out of living rooms. 10-Year Challenge, and see, now people play all type of games on their mobiles. PUBG and Fortnite are one of the most played mobile games of 2019 and most of them play these games on their mobiles.
Tapes To Streaming
Originally the digital content was stored on magnetic tapes. That included the magnetic spools and floppy disks. Then came the compact disks as in CDs. CDs became DVDs and Blu-Rays. Back in 2009, flash drives (or pen drive or USB sticks) were very popular for media storage and distribution. Even singles were also released on flash drives. When the high-speed internet data became widely available and affordable, audio and video streaming services became more popular. Fast forward, 10-Year Challenge, and we see that we have forgotten the habit of storing media on such devices because we don't consume them off-line. Most of the time we stream audio and video content from our favorite sites like Spotify and Netflix.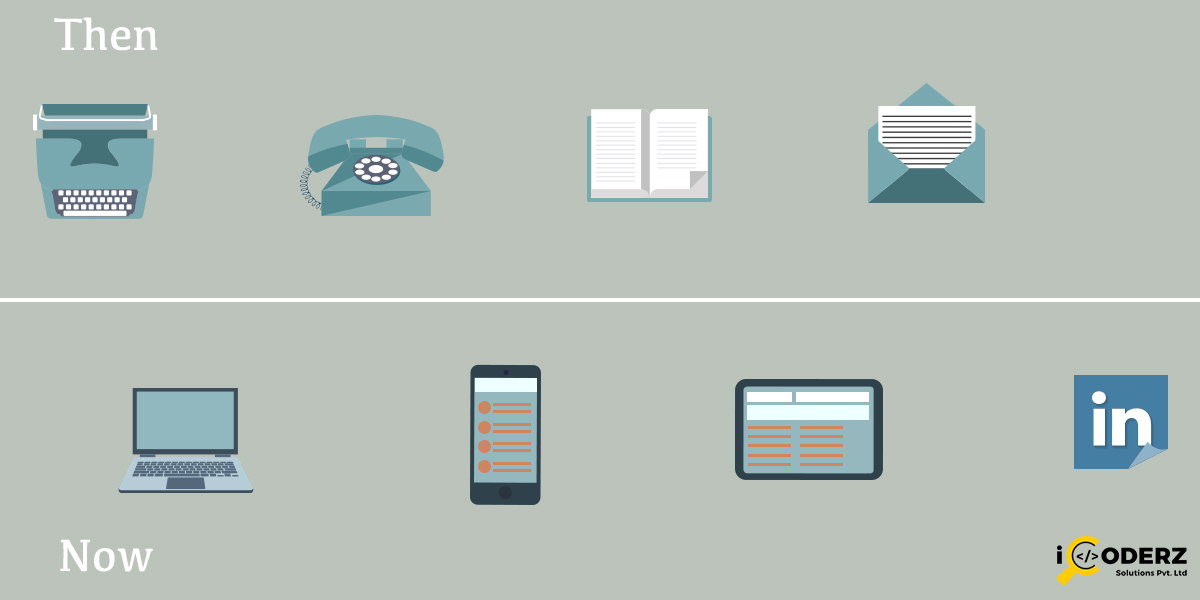 Reading And Photos
Photos and, more or less, books have met the same fortune as the audio and video content. Digital photography has become so prevalent that nobody buys the cameras with film rolls and the company has literarily gone bankrupt. eBooks are also becoming more and more common and eBook readers like Kindle are seen everywhere now in 2019 which was not the case in 2009.
Conclusion
We can add many things to this list like the advancements in the field of the internet of things (IoT), smart devices, smart vehicles, artificial intelligence (AI) and augmented reality (AR). The 10-Year Challenge is indeed a good opportunity to look back and check the fulfillment of your goals and set new ones.
iCoderz Solutions was founded in 2009 with a handful of young and energetic mobile app developers and web developers. When we took the 10-Year Challenge, we realized how far we have come. We have employed more than 100 developers so far, developed more than 400 mobile apps and more than 100 websites, served more than 300 clients and retained many of them. Our iOS development teams and Android development teams are one of the best and we are certainly proud of them.
---
Read-Worthy Articles
---