Grocery shopping is an indispensable part of everybody's life. We never want to do it yet we have to do it every week. Despite, it remains a mundane chore from which we shy away whenever possible. Maintaining a long list for the grocery, looking for those things in superstores, joining a long queue at the check out counter and hauling the entire lot back to home is really a task in itself. This is where an Instacart-like grocery app comes into the picture.
What Is Instacart?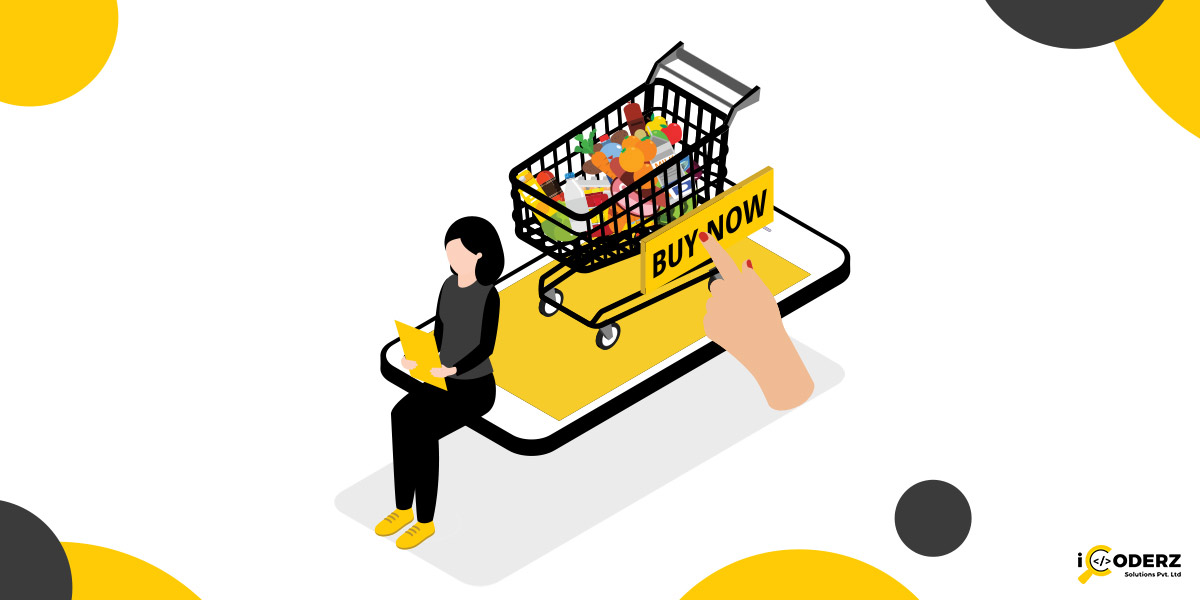 Just imagine someone from your neighborhood offers you to do your grocery shopping from your trusted local stores? Furthermore, that person is a trustworthy fellow and you know that he will deliver the grocery within the budget and time slot you want? If he charges a nominal fee for his time and effort, would you agree to it? You would, most definitely. That is how Instacart operates.
Instacart is an online grocery shopping website and on-demand grocery delivery app that is available on both iOS and Android platforms. It has entered an ordinary business with an extraordinary business model. As a result, it has been gaining a lot of momentum in the USA and worldwide too.
If you want to develop an Instacart-like grocery app, here is all you need to know.
Online Grocery Shopping App: One Of The Best Startup Ideas Of This Year
This Is How Instacart Works
The business model of Instacart is quite simple. Any Instacart-like grocery app can adapt it quite easily. All it requires is a website, and iOS app and an Android app. This is how it works:
A user would register himself on Instacart website or any one of the mobile apps.
Once he creates his basic profile, he can select local stores registered on Instacart.

Then he can select grocery items he wants and the address where he wants it to be delivered.

Then comes the part of selecting the delivery day and time.

He pays using his credit or debit card and he is done.

An Instacart verified shopper will accept this request.

He will buy the grocery and pay using Instacart debit card.

Then he will deliver the grocery to the address. The user can give him a tip if he wishes to.
Who Is Involved In Instacart-Like Grocery App?
Apart from the company itself, three types of people are involved with the Instacart-like grocery app: users, shoppers, and store-owners.
Users
Users are the actual customers. They select local stores and grocery items they want. In addition, they are the ones at the core of this business model because they will be paying for everything.
Shoppers
Anybody can be a shopper as long as he is ready to go grocery shopping on someone's behalf, just like an Uber driver. He can work part time or full time, on weekdays or weekends or whenever he wants. It is a completely flexible job for him. If a customer pays a tip, it goes straight to his account, in addition to standard delivery charges.
Store-Owners
Store owners are an equally important part of the Instacart-like grocery app business model. They tie up with Instacart and offer them a percentage of the total sale or special discounts. In return, they receive a loyal customer base and steady business.
Grocery Apps: Necessity And Benefits Of Online Grocery App Development
What Does Instacart-Like Grocery App Owners Have To Do?
The owners of the Instacart-like grocery app share a very limited responsibility. They have to develop the infrastructure in the beginning. That means they have to go for web development, iOS app development, and Android app development. They also have to get grocery store owners on board. In addition, they have to convince many people to work as shoppers. And to reach many customers, they will have to do all sorts of publicity too. Once the entire system starts rolling, all they have to do is maintenance and accounting. After a certain point, the business will keep growing itself because grocery is among the basic necessities of everybody's lives.
How Does Instacart-Like Grocery App Make Money?
There are many ways through which an Instacart-like grocery app or website can make money.
An Instacart-like grocery app owner charges for delivery and takes a good share out of it.

He can also ask the store owners to give him a cut.

The app owner can charge for membership and subscription fees for the services too.

He can run special promotions in partnership with brands. It will be beneficial to the brand as well as the app owner.

The app owner can also run in-app advertisements and increase his revenue through it.

Most of these apps tend to offer reward points to increase the loyalty which eventually turns into the growth of the business.
Advantages & Disadvantages Of Such Mobile Apps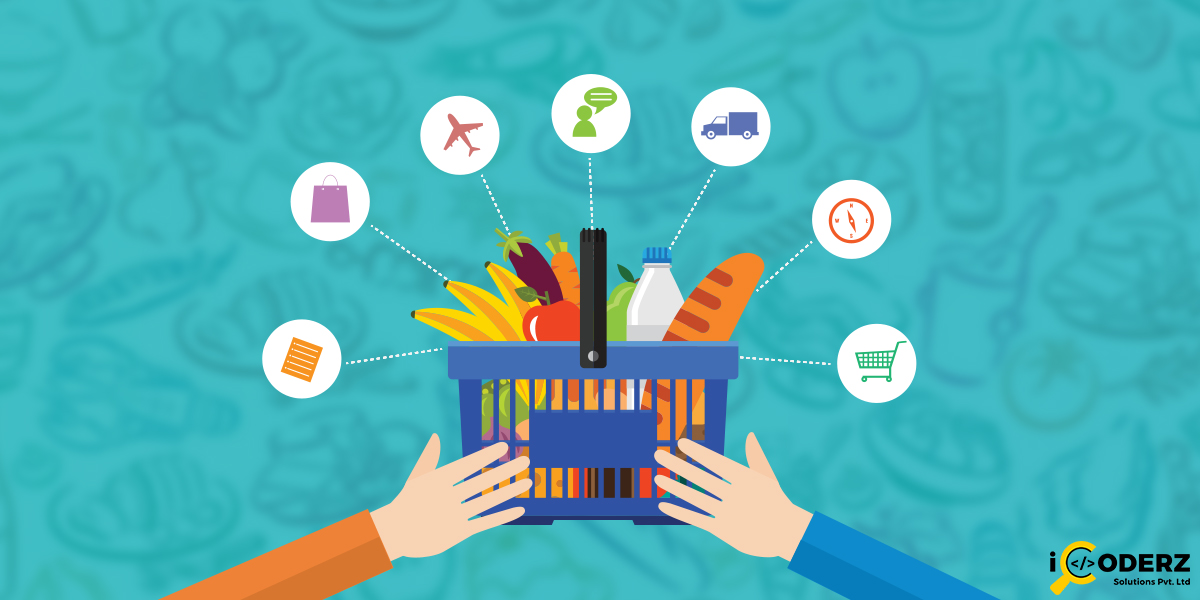 An Instacart-like grocery app is full of advantages for users.
Grocery apps save a lot of time, money and energy in many ways. It saves the to-and-from journey time. As a result, users save a lot of time and traveling money too.

All the grocery apps have easy options for search and filter so users can save a lot of time they spend in looking for specific products.

Then they save the time spent in the long queues at check out. They are also saved from the boredom of it. Users can pay online using any convenient channels.

On top of all these things, as Instacart-like grocery app will always have one offer or another running or a promo code for this and promo code for that. As a result, online grocery shopping turns out to be more convenient and cheaper for consumers.
Challenges And Solutions Of Instacart-Like Grocery App
Just like any other business, this business also has its own set of challenges.
The very first challenge is to get the infrastructure built. If you hire expert grocery app developers, you will not have to face many issues on this front.

Next, the retention of shoppers. You can retain store owners and users easily as it's a win-win situation for them. But the shoppers have to do all the legwork and it is indeed hard to keep them going for a long time. For that, you have to pay them well and set target based incentives to motivate them.

Then, there is the issue of preferred delivery slots. For that, you have to study the local conditions and keep optimizing delivery slots. There are no immediate or permanent solutions to it.

The delivery issues, such as missing items or wrong items are also part of this business. If you provide diligent customer service, these issues won't matter much.
Final Thoughts
The importance or demand of grocery and Instacart-like grocery app is never going to decrease. On the contrary, it will keep going northwards for the foreseeable future. Just hire a grocery app development company, and they will take care of the rest.
iCoderz Solutions is such an expert grocery app development company with full stack capability for mobile app development and web development. We have dedicated teams for web development as well as Android app development and iOS app development. They have developed 400+ mobile apps and 100+ websites together. We have already developed Instacart-like grocery app and website. On top of that, we also offer our Software as a Service [SaaS] for a nominal monthly subscription charge. Get in touch with us to know more.
---
Flutter Cross-Platform App Development: Wings For Start-Ups, Entrepreneurs & Businesses
Best On Demand Food Delivery Apps Development And Solutions
How to build on-demand grocery delivery app for today's tech-savvy
Want to Make Your Own Taxi Booking App like Uber?
Benefits of Outsourcing Mobile App Development