It is nearly the end of 2018 and Halloween spirits are already upon us. Soon kids will come knocking at our doors asking the famous question: 'Trick or Treat'? And you have to treat them or they will trick you, for sure. But, before we proceed any further, do we know why we celebrate Halloween?
The History Of Halloween
Every year people celebrate Halloween on 31st October. Halloween has always been a festival of magic, mystery, spirits, and superstitions. It started as a Celtic end-of-summer festival of Samhain 2000 years ago. It was a typical period of uncertainty when harvesting season would end and winter would begin.
The Celtic new year used to begin on 1st of November and they used to believe that ghosts of the dead would return on earth on the last day of the year i.e. 31st October. So, they used to leave bowls filled with food to pacify those ghosts. If they had to go outside in the dark on that day, man would put on masks and women costumes of ghosts and spirits so that they would not identify them as human. People would gather at a place, light a huge bonfire and put on the costumes to ward off the ghosts. This is how it all began.
After the Roman Empire conquered most of the Celtic territories and ruled them for 4 centuries, they clubbed two Roman festivals with the Celtic festival of Samhain. One of the Roman festivals was to commemorate the passing of the dead. The second Roman festival was to honor the Roman Goddess of fruits and trees called Pomona.
In the 7th Century, Pope established a day to honor the Christian martyrs. Later they changed it to honor both Christian martyrs and saints and they began to call it 'All Saint's Day'. In the Middle English, 'All Saint's Day' was called 'Alholowmesse' which gradually became All-Hallows Eve and finally became Halloween.
In the US, Halloween was popularised by the Irish immigrant in the 19th century and it gradually took the shape of the Halloween we know at present. Now kids put on Halloween costumes and Halloween makeup. Women's horror costumes are also in high demand along with Halloween horror night movies. Kids make jam-o-lanterns or will-o'-the-wisp and enjoy the Halloween parties all day long.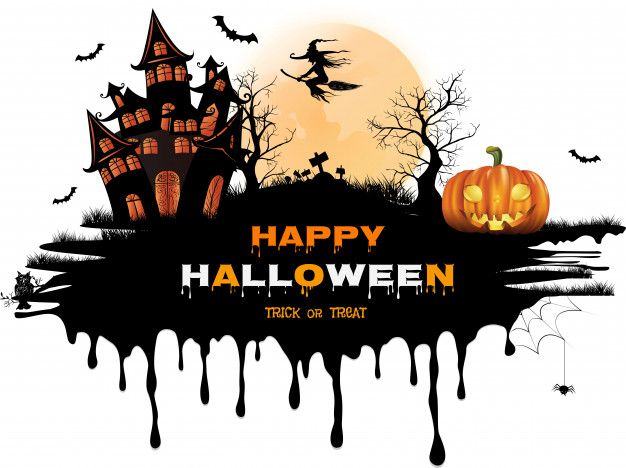 How Would On Demand Mobile Apps Help You Celebrate Halloween Conveniently?
As everybody is in the mood of Halloween, many chores are left undone. If someone else takes care of a few of them, it will be very useful. For example, you may plan a grand dinner and want to buy a lot of groceries. On Demand Grocery Delivery Apps can be real-time and cost-effective in situations like these. If there are many people in the house, and you are too busy to cook, you may prefer to order takeaway from a nearby restaurant of your choice. On Demand Food Deliver Apps can come in handy during such times. And, if you have had more alcohol than the prescribed limit, you must use On Demand Taxi Booking App to safely travel to your home. And, God forbid, if you or one of your family members taken ill suddenly, On Demand Doctor App can be a bliss.
In the 9 years since inception, iCoderz Solutions have successfully delivered many iOS app development solutions and Android app development solutions. We have developed more than 400 mobile apps and more than 100 custom websites. There are more than 300 satisfied clients with a very high customer retention ratio. We have developed plenty of On Demand Mobile Apps and they are ready to meet your requirement with a quick customization within your budget and time. Immediately contact us for demo and quote.