Apple announced iOS 13 this week at WWDC. It puts an end to the countless rumors and speculations by confirming many things we already know. There are a few surprises as well. So, we have a comprehensive blog about the new features, release date, supported devices and all you need to know about iOS 13.
Supported Devices
Like always, people are curious about the supported devices with the announcement of iOS 13. Many people make plans to buy a new device if their existing device is not in the list of compatible devices. So here is the list for your reference.
iOS 13 will require you to have iPhone 6S or newer, iPad Air 2 or newer, iPad Mini 4 or iPhone SE. It means it won't support any iPhones older than 4 years. So, the users of iPhone 5S, iPhone 6, iPhone 6 Plus, iPad Air, iPad Mini 2 and iPad Mini 3 are out of luck this time.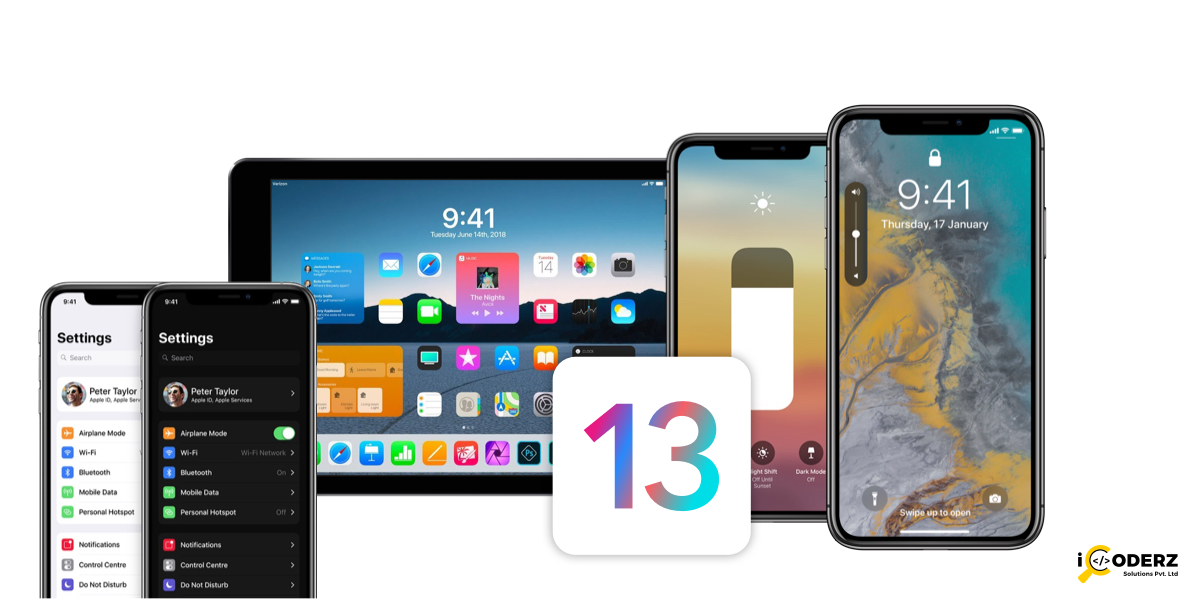 Release Date
We cannot confirm the exact release date of iOS 13 but we can look back at all the iOS releases and make an educated guess about it.
Apple unveiled the first beta version of iOS 13 on June 3 at WWDC 2019. So it will open the doors for public beta testers in about a month's time i.e. July 2019. They take a couple of months to polish it so the final developer beta should be available in September and we all should have iOS 13 in our iPhones by the end of September 2019. Apple released iOS 12 on 17 Septemeber 2018.
New Features Of iOS 13
iOS 12 didn't offer a lot in terms of new features. It was more focused on performance and stability improvement. But iOS 13 is full of new features in addition to performance and stability improvements.
A Systemwide Darkmode
Just like MacOS Mojave, iOS 13 will offer a systemwide dark mode. It means that you will be able to see the least of white space in your iPhone. It will be good for both the battery and our eyes. You will be able to activate it from the Control Center or set it to turn on at night automatically. All the iPhones with OLED, i.e. iPhone X onwards, will be able to save a lot of battery life as we all know that OLED turns off pixels for black color.
QuickPath Keyboard
The default keyboard of iOS 13 is very accurate and responsive yet it misses many modern features. One of them is typing through swiping as that is the logical way to type on the smartphones with touchscreens. You must have used this feature with mobile apps like SwiftKey or Google's Gboard. Apple is incorporating the same feature in its default keyboard. Great, isn't it?
Overhauled Reminders App
The built-in Reminders app is very basic at the moment but it will be seeing the biggest revamp with the launch of iOS 13. It will have a shortcut to add reminders quickly. The app will sort all the reminders in categories like Today, Scheduled, Flagged, All. They will have big and color-coded buttons too. Siri will also prompt to create automatic reminders in Messages.
The New 'Find My' App
All of us have seen but rarely used two built-in iOS apps 'Find My Friends' and 'Find My iPhone'. Both of them are useful in certain scenarios. Now Apple has decided to combine all these 'Find' capabilities in a new app. This app will replace both the previously mentioned apps and it will help you trace your missing gadgets too.
iPadOS
We were expecting big changes for iPads with iOS 13 but not this big. Apple has signaled that the iPad requires an independent platform and they will be ushering iPadOS in for it. It means that the entire iPad user experience will reach a new level. It will have a brand new home screen, Pinned Widgets, split screen for multiple apps and many other things.
Split View will now let you launch a single app on both the sides of the screen. You can also pair an app with multiple apps. iPadOS will also have App Expose to overview all the open apps at once. There will be new gestures for copy, paste and undo. The keyboard will have swipe typing feature and more keyboard shortcuts. There are many other things coming to the iPadOS.
Improved Camera & Photos App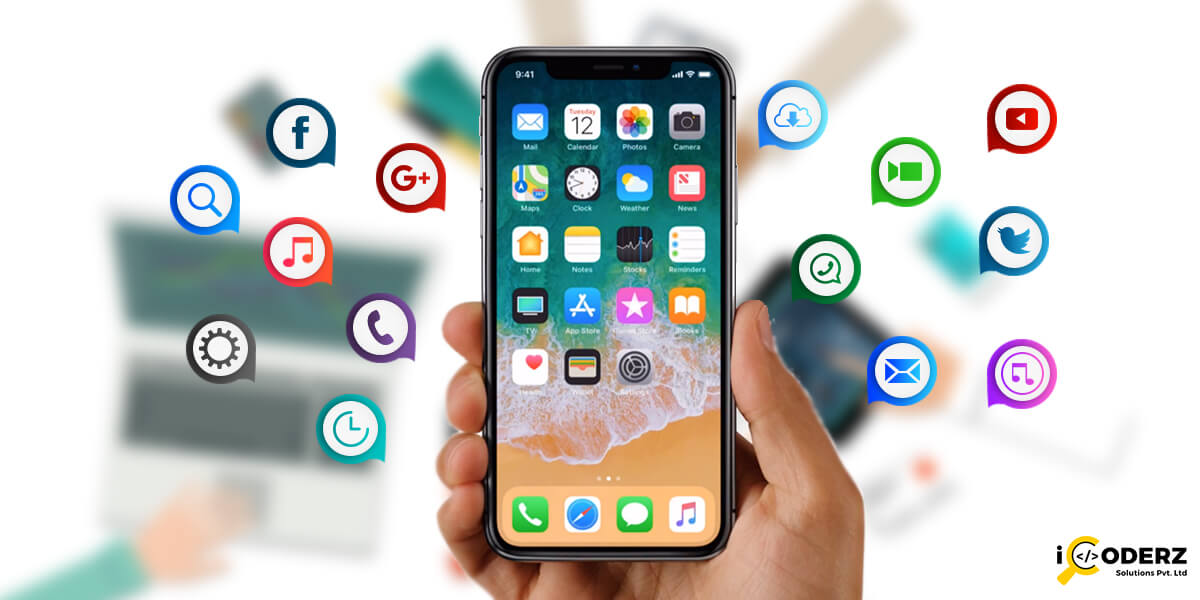 The Camera app will now let you change the intensity of light in Portrait Mode. This mode will also have a new monochromatic effect High-Key Mono.
Apple wants to make the Photos app the daily journal of your life. It will have a new tab which will document your best photos per day, month and year. Photos gallery will also support more pinch controls to zoom in and zoom out.
iOS 13 will also improve the photo and video editing features of the Photos app. Almost all the editing tools for photos will be available for video editing too.
Silence Unknown Callers
That's also one of the most anticipated features. You will be able to send unknown callers straight to your voice mail. This will help you avoid all those unnecessary telemarketing calls and concentrate more on your priority.
Other Noteworthy Changes
The Mail app will have proper formatting options so you will be able to send emails in a much better fashion.

You will be able to select WiFi networks and Bluetooth accessory right from the Control Center.

The Maps app is getting better with a 360-degree view and many other fine details.

Siri will sound better and natural and work more intelligently.

The Shortcuts app will be better and deeply integrated into iOS 13.

Just like Google and Facebook, Apple will now offer 'Sign-in With Apple' using which you will be able to create accounts and sign in to many apps and services.

HomePod will have the Hands Off feature to transfer your songs quickly. It will also have the feature of Live Radio. The HomePod will also be able to recognize the different voices of the members of your family.

iOS 13 will make the phone batteries last longer by learning your usage patterns.

All the apps will launch faster and Face ID will be quicker and more reliable.

Final Thoughts
There are plenty of more features and improvements in iOS 13. End of the day, it will make your iPhone faster and last longer. That's all we want, don't we?
iCoderz Solutions is a leading iOS app development company. In fact, iCoderz Solutions is a full-stack mobile app and web development company. We have teams of experienced developers for dedicated iOS app development, Android app development, cross-platform app development, and web development. They have successfully completed 500+ development projects and retained many of our clients for back to back projects. If you want to turn your ideas into reality, get in touch with us for the best ever assistance.
---